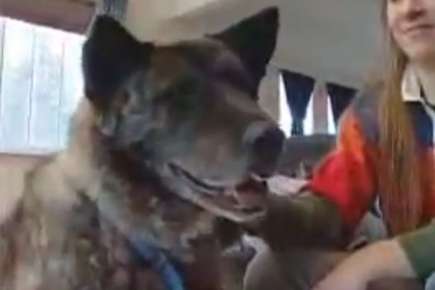 Arthritis and chronic pain are not purely human conditions. Dogs and cats feel pain too and arthritis causes long term pain that can affect your their behavior and activity level. Modern veterinary diagnostics and therapies can offer some hope.
Pain has many causes. When it happens to your pet friends, it's especially sad. It generates almost the same emotions in us as when our children hurt.
Arthritis is even more common in dogs than it is in people. One out of every six people, or about 43 million, suffers with some form of arthritis. Compare that to dogs where about 20%, or one in five dogs, feel the pain of arthritis. This number almost doubles in dogs older than 7 years.
This occurs as both people and dogs and cats grow older. The joints don't function as smoothly and lose some of their ability to lubricate joint movement as time passes.
Often a pet owner overlooks this pain as simply "the pet is getting older". In fact, some veterinarians believe that over half of all dogs and cats with painful arthritis are going untreated because their owners don't recognize the subtle and insidious symptoms of joint pain.
Chronic pain can change a person and it can change your pet's personality and interaction with people. If you are concerned that your pet may be in pain, ask your veterinarian.