We provide veterinary dental services including examination and charting of each tooth, dental x-ray, dental cleaning and polishing, surgical extraction under anesthesia. This is also known as a COHAT, a Comprehensive Oral Health Assessment and Treatment. In addition, we can also provide referral to a Veterinary Dental Specialist for root canals, caps, orthodontics, and other advanced dental procedures if recommended.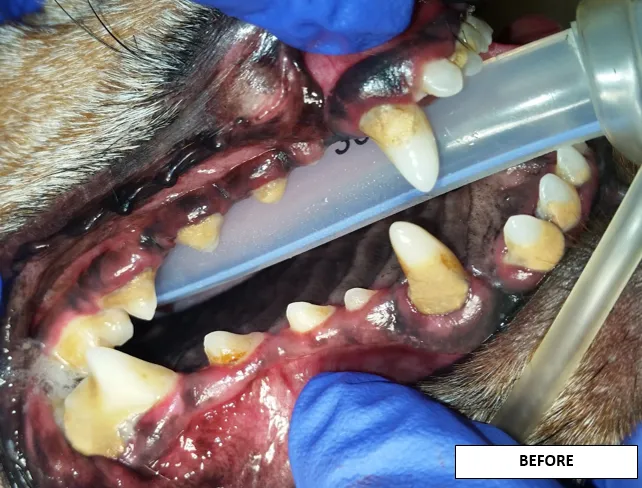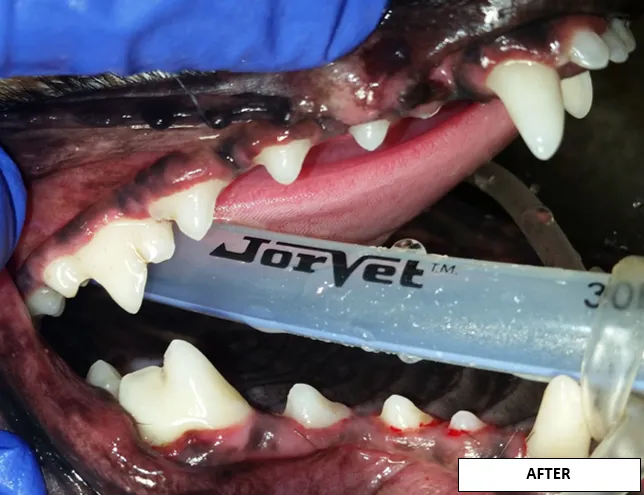 As with all surgeries, there are risks with anesthetic, but these risks are minimized as your pet will be under constant supervision, monitoring of their heart rate, breathing rate, blood pressure, temperature & more. Pre-anesthetic blood tests are recommended as well. Their health issues, age and breed of your pets are taken into consideration well beforehand (heart murmurs, brachycephalic, senior, greyhounds, etc.).

"Anesthesia-free" dental cleaning or non-anesthetic dental cleanings (NADs) is not recommended by the American Veterinary Dental College. NADs procedures are only removing plaque or tartar from above the gum line, as they do not clean below the gum lines.
Yes, it is less expensive, and their teeth "look" better, but "anesthesia-free" dental cleaning is deemed as a cosmetic procedure and it does not treat the underlying issues.
Looking from your pets point of view, while they are wide awake, they would not understand why they are being restrained to have someone stick sharp instruments in their mouths and start manually scraping at their teeth. They may react in fear and move injuring themselves or others in the process. Other pets may seem to be doing well by lying still when they are instead not showing how much pain they actually are in, as animals hide pain quite well.
For more information, please click the following links:
American Veterinary Dental College (AVDC)

Clinicians Brief

Others: