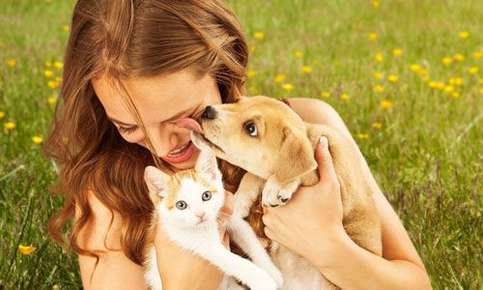 Are you interested in adopting a pet from a rescue group but aren't sure if it's the best option for you? We answer a few common questions about rescue groups and explain how adoptions work.
What Is the Difference Between Shelters, Humane Societies, and Rescue Groups?
Shelters are usually run by cities or municipalities, while humane societies are managed by non-profit organizations. Both offer buildings where you can visit pets and meet with an adoption counselor. Open access shelters and humane societies accept all animals, but may euthanize pets if they run out of room, while limited access shelters only accept animals deemed highly adoptable.
Rescue groups may also conduct adoptions in their own building, but more often, they house animals in foster homes or local kennels. They can be run by one person or by a non-profit organization. Rescue groups are typically limited access and may only accept animals that are most likely to find homes.
What Should I Think About Before I Adopt a Pet?
Adopting a pet is a big decision. After all, you will be caring for the animal for the rest of its life. Before you make the decision to adopt, ask yourself the following questions:
Why do I want a pet?
Will my work schedule allow me enough time to spend with a pet?
Does everyone in my home want a pet?
Does everyone agree about the type of pet we should get?
Is anyone in my home allergic to pets?
Who will care for the pet? Who will care for the pet if the primary caretaker is unavailable?
Can I afford the yearly food, medication, and veterinary costs?
What Will Happen When I Contact the Rescue Group?
Rescue groups want to make sure that you and the pet you choose are a good match. They will ask questions about your lifestyle, work schedule, family members, and property to ensure that the adoption will work out for you and your new pet.
Although these questions may seem intrusive, they help the rescue group staff ensure that animals will be happy in their new homes for the rest of their lives.
The questions also help the staff assist you in finding the best pet for your circumstances. For example, if you live a small studio apartment without a yard, they may point out that a high-energy husky may not be the best choice and recommend smaller, lower-energy breeds that may be a better option.
How to Find a Local Rescue Group
Several websites offer databases that make it easy to search for local rescue groups. Below are a few of the most popular.
The Petfinder home page offers a search form that allows you to enter your location and the type, breed, age, and gender of the pet you want. You can further refine your results to only include certain features, such as pets that are housetrained. When you click on a pet's photograph, you will be able to view detailed information on personality and other features. Petfinder also includes information about the application process and preferred contact methods for each group.
Adopt a Pet also features a convenient search function on its home page. The search includes tabs for dogs, cats, and other pets and offers a function that allows you to search by shelter or rescue group. You will find plenty of information on each pet and a thorough explanation of the adoption process. When you sign up for New Pet Alerts, you will be emailed when a pet has been added that meets your criteria.
The Petango website also allows you to narrow your search by type, breed, and location. Petango offers real-time updates on adoptable animals across thousands of animal welfare locations in North America.
Will the Pet Come Home with Me Immediately?
In some cases, you may be able to take your new pet home the same day you meet him or her. Some groups may want to pay a visit to your home and check your references before they approve the adoption. Many rescue groups include the cost of immunizations and spaying or neutering in the adoption fee. During your visit, make sure you understand which services are covered by the fee.
Are you planning to adopt a new friend? Regular veterinary care is an important aspect of pet ownership. Call us to schedule an appointment for your new pet.
Sources:
The Humane Society of the United States: Adopting from an Animal Shelter or Rescue Group
http://www.humanesociety.org/issues/adopt/tips/adopting_from_shelter_rescue.html?referrer=https://www.google.com/
AdoptaPet: Shelter, SPCA, Humane Society, or Rescue?, 03/15/12
http://www.adoptapet.com/blog/shelter-spca-humane-society-or-rescue/
Shelter Pet Project: Home Page
http://theshelterpetproject.org/
Petfinder: Home Page
Petango: Home Page