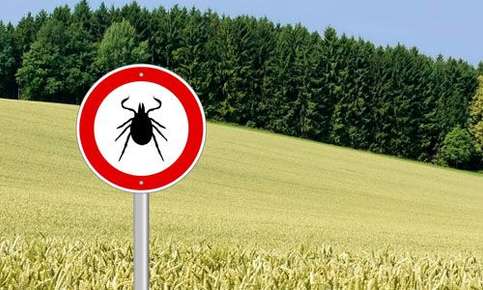 Ehrlichiosis: What You Should Know
Lyme disease isn't the only tick-borne illness that can sicken your pet. Erlichiosis may also make your furry friend miserable. Fortunately, antibiotic treatment can kill the bacteria responsible for the illness.
What is Ehrlichiosis?
Your dog may develop canine monocytic ehrlichiosis if it's bitten by a brown tick carrying the ehrlichia canis bacteria. The ticks are found in every state in the continental US, but seem to be particularly active in the warmer parts of the country. Ehrlichiosis in cats is rare, although the illness does occur occasionally.
Another form of ehrlichiosis, known as canine granulocytic ehrlichiosis, occurs when your pet is bitten by a lone star tick. This tick thrives in the Midwestern, Southeastern and Eastern parts of the country.
What are the Symptoms of Ehrlichiosis?
Common symptoms of ehrlichiosis in dogs include:
Signs of Illness. Fever, swollen lymph nodes and lethargy may occur if your pet is infected by either form of the disease.
Lack of Interest in Food. Not surprisingly, your pet may not feel like eating if he or she develops ehrlichiosis.
Lameness. Some dogs find walking painful due to the infection.
Other Symptoms. Other symptoms of canine monocytic ehrlichiosis may include abnormal bruising or bleeding and eye inflammation, while canine granulocytic ehrlichiosis may cause vomiting and diarrhea.
In addition to fever, enlarged lymph nodes and eye inflammation, cats may develop swollen joints, anemia and trouble breathing.
Symptoms usually appear one to three weeks after your pet is infected. If your dog or cat doesn't receive treatment at this time, the disease may progress to the subacute or chronic phases. Chronic ehrlichiosis can affect your pet's ability to produce adequate numbers of red and white blood cells and may even lead to death. Pets that are already sick with another illness or have compromised immune systems may be more likely to develop severe or chronic ehrlichiosis.
How Is Ehrlichiosis Diagnosed and Treated?
It's not always easy to diagnose ehrlichiosis, as many other illnesses share common symptoms, including Lyme disease, Rocky Mountain spotted fever and lymphosarcoma. Blood, fecal, and other lab tests can help your pet's veterinarian narrow the possibilities.
Some pets may test positive for exposure to the bacteria that causes the disease, yet never become sick. If your pet's routine bloodwork includes a positive result for the ehrlichiosis bacteria but he or she has never been sick, treatment probably won't be necessary. Treatment is usually recommended only if your dog or cat has a positive test result and displays symptoms of the disease.
Antibiotics, such as doxycycline, tetracycline, or minocycline, may be prescribed if your furry friend is diagnosed with ehrlichiosis. Most pets will begin to feel better one to three weeks after beginning antibiotic treatment. It's important to give your pet all the medication, even if you happen to notice an improvement in the symptoms after a few days. In the later phases of the disease, dogs may need blood transfusions or steroid treatment.
How Can Ehrlichiosis Be Prevented?
You can reduce the chance that your pet will develop ehrlichiosis by following these tips:
Use Anti-Tick Treatments. Treatments, such as spot products or flea collars, repel or kill ticks or prevent them from attaching to your pet's body.
Conduct Tick Checks. It's a good idea to examine your dog or cat for ticks at least once a day, particularly if your pet loves romps in the fields or woods.
Remove Ticks Right Away. A tick must be attached to your pet's body for hours before it can transmit the bacteria. The sooner you remove the tick, the less likely your dog or cat will become sick. Grasp the head of the tick with tweezers and pull it straight out using firm, gentle pressure.
Call Your Pet's Veterinarian. Make an appointment with the vet if you notice any of the common symptoms of ehrlichiosis, particularly if your pet has recently been bitten by a tick. Prompt treatment can prevent the disease from progressing to the more serious and difficult-to-treat stages.
Have you noticed any signs of illness in your pet? A trip to the veterinarian can help your furry friend recover and put your mind at ease. Give us a call if you would like to schedule a visit for your pet.
Sources:
Pet MD: Signs and Symptoms of Ehrlichiosis in Dogs
https://www.petmd.com/dog/parasites/signs-and-symptoms-ehrlichiosis-dogs
Pet Health Network: Ehrlichiosis in Dogs
http://www.pethealthnetwork.com/dog-health/dog-diseases-conditions-a-z/ehrlichiosis-dogs
Zoetis: Tick Prevalence Maps
https://www.zoetisus.com/products/dogs/simparica/prevalence-maps.aspx
PetPlace: Ehrlichiosis in Cats, 7/3/15
https://www.petplace.com/article/cats/pet-health/ehrlichiosis-in-cats/