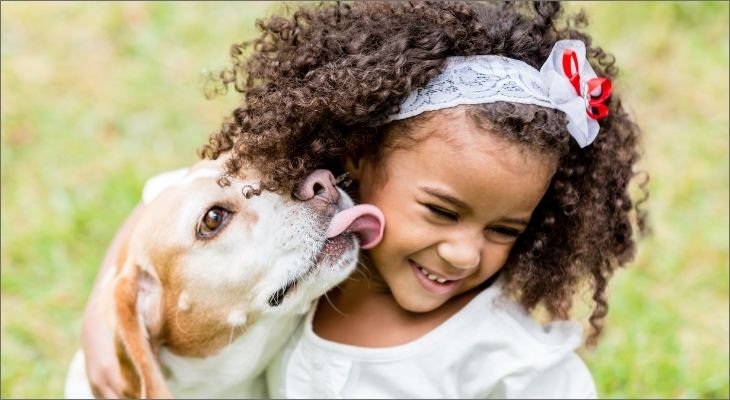 If you're still on the fence about getting a pet for your child, you should know that there are many benefits of owning a pet for children. Of course, there are responsibilities and other aspects of pet ownership that need to be considered. Owning a pet is a big decision. But there are definitely more pros than cons. Here are some of the many benefits you and your child can gain from owning a pet.
A Play Companion
Children need a lot of playtime for healthy development. Even if your children have siblings, there will be times when there is no one to play with. If you have a pet, your child has an automatic play companion that is available 24/7. And as you know, many pets, such as dogs, have seemingly boundless energy, much like children!
A Sense of Responsibility
Owning and taking care of a pet is a big responsibility, as your veterinarian can tell you. Very young children can't fulfill a pet's entire needs, but they can be responsible for small tasks, like making sure the water bowl is always full. Older children can take on more responsibility, like feeding, grooming, and ensuring the pet has adequate shade when it's outside. These pet owner duties help to teach your child how to be a responsible adult.
A Path to Confidence
As your child fulfills their pet responsibilities, they will grow more confident in their own abilities to follow through on tasks like walking the dog or checking the cat for ticks. Owning a pet will also give the child confidence that they can successfully take care of another living being, which will help them when it comes time to raise children of their own someday.
A Confidant
If your child has trouble expressing themselves or has trouble making friends, then pet ownership is even more beneficial. A pet makes a great confidant; someone that the child can tell secrets or fears to without fear of judgment or repercussion. Often, children refer to their pet as their best friend for that very reason.
A Way to Make Friends
If your child does tend to shy away from friendships, having a pet can open up that door, too. Pets provide a great way to connect with others while out walking or playing with the pet.
When you're ready to introduce a pet into your family, talk to your vet for recommendations on what kind of pet to get and where to get it from.